In order to keep costs low for our customers, we don't have a central warehouse to store our products, which means that as soon as inventory becomes available from the vendor, we distribute those items to our locations across the country.
If an item is currently out of stock but will be restocked in the future, you'll be able to sign up for email notification once the item is back in stock.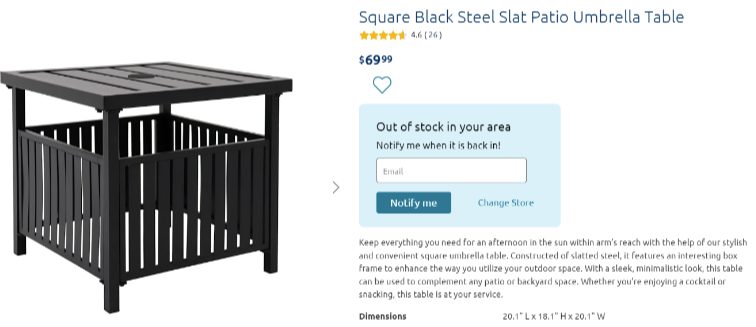 Alternately, you can place your order online and either pick it up in the store or have it delivered to you. When you've found the perfect item, we'll let you know on the item page if this item is available for in-store pickup and/or delivery:
​
While most of our products can be shipped, some items that are oversized or fragile won't be available for shipping.
If an item is out of stock and won't be restocked, the email notification box will not appear on the page.